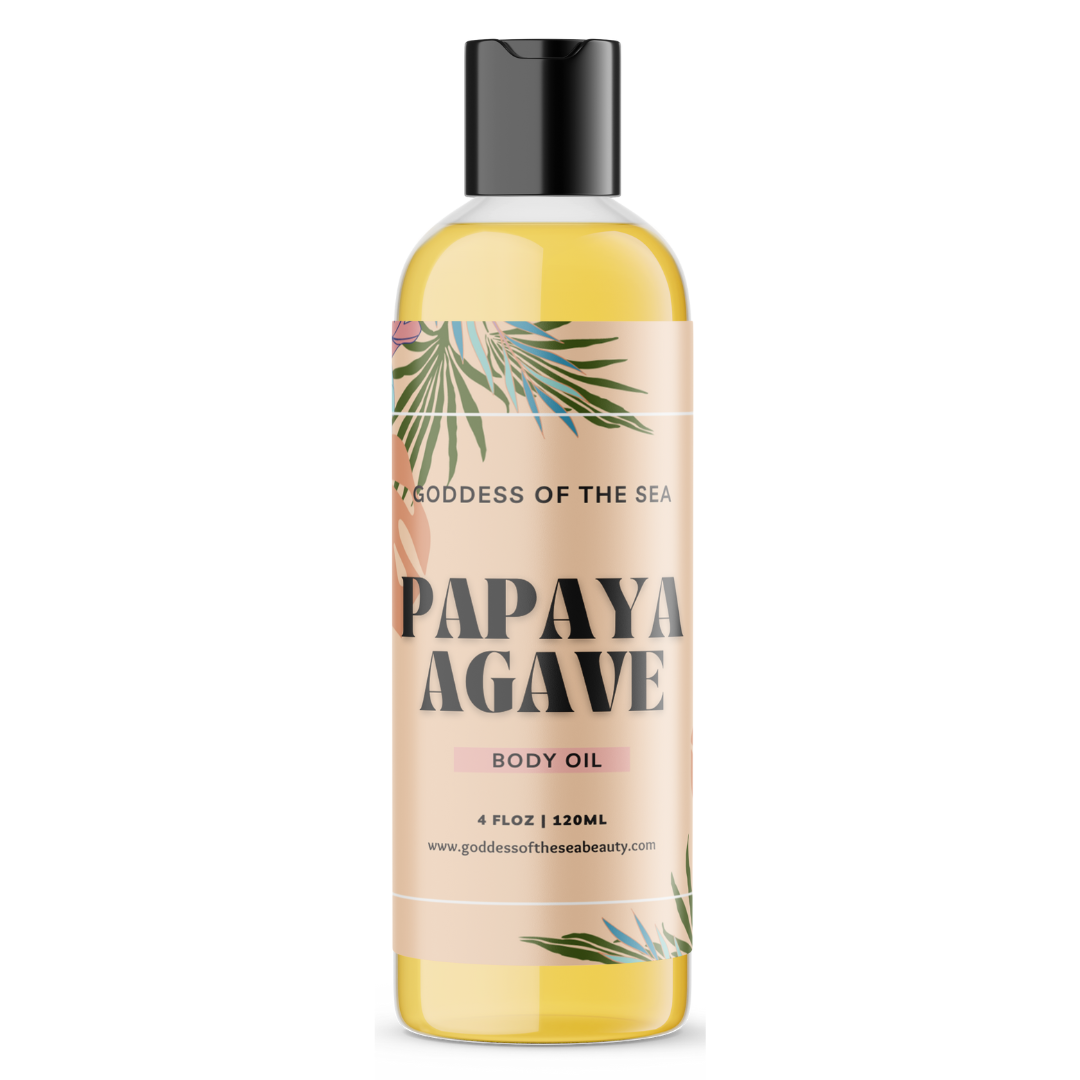 Papaya Agave Body Oil
A delightful blend of sugared agave, tropical papaya, chilled pine berry, bergamot zest, and tangy pomegranate scents come together, entwined with the essence of strawberry blossoms, sweet jasmine, peppery freesia, and delicate violet notes. The fragrant composition is further enhanced and completed by the milky, creamy caramel tones of dulce de leche dessert, warm musk, creamy coconut, sweet caramel, and aromatic woody notes, creating a harmonious fusion of aromas.
Introducing our exquisite Body Oil, a luxurious blend of nourishing oils and botanical extracts carefully curated to hydrate, rejuvenate, and pamper your skin. Envelop yourself in a velvety veil of moisture and indulge in the enchanting aromas that accompany this transformative experience.
At the heart of our Body Oil lies a harmonious fusion of Sweet Almond Oil, Coconut Oil, Jojoba Oil, Sunflower Oil, and Avocado Oil. These deeply moisturizing and nutrient-rich oils work in unison to provide intense hydration, leaving your skin feeling soft, supple, and radiant. The combination of these oils ensures a lightweight and non-greasy texture, allowing for quick absorption while creating a natural barrier to seal in moisture.
Ingredients: Sweet Almond Oil, Coconut Oil, Jojoba Oil, Sunflower Oil, Avocado Oil, Vitamin E, Herbal Blend, Essential Oils & Fragrance.
---
On average, all orders ship within 3-10 Business days (Monday - Friday). Once shipped, you will receive an email with your tracking number.