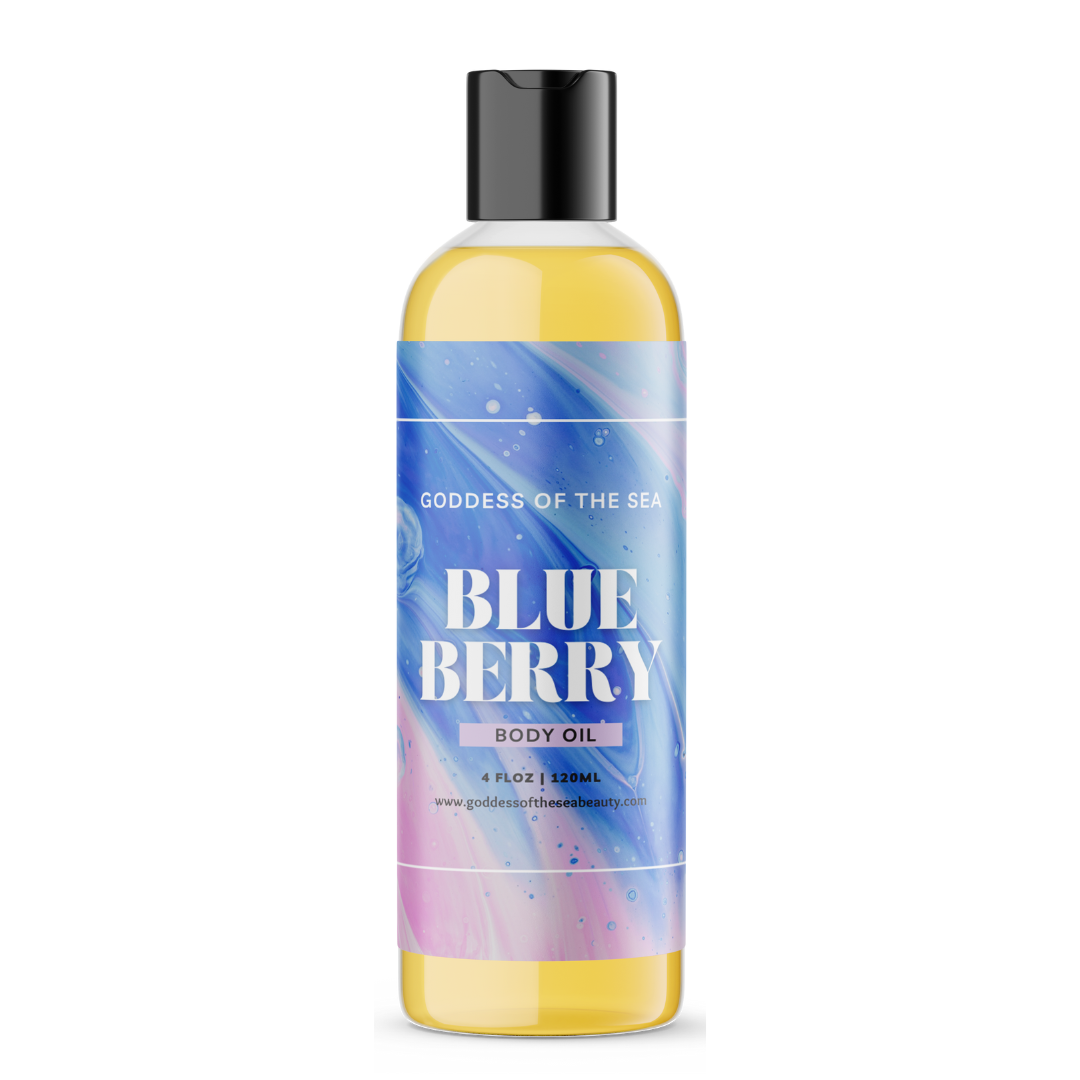 Blueberry Body Oil
Capturing the essence of comfort in a bottle, the Blueberry fragrance is a delightful sensory experience. The fragrance begins with enticing top notes of butter and sugar that gracefully transition into a delectably gooey core of blueberry. Finally, a comforting base of vanilla and graham cracker crust emerges, completing this aromatic treat.
Introducing our exquisite Body Oil, a luxurious blend of nourishing oils and botanical extracts carefully curated to hydrate, rejuvenate, and pamper your skin. Envelop yourself in a velvety veil of moisture and indulge in the enchanting aromas that accompany this transformative experience.
At the heart of our Body Oil lies a harmonious fusion of Sweet Almond Oil, Coconut Oil, Jojoba Oil, Sunflower Oil, and Avocado Oil. These deeply moisturizing and nutrient-rich oils work in unison to provide intense hydration, leaving your skin feeling soft, supple, and radiant. The combination of these oils ensures a lightweight and non-greasy texture, allowing for quick absorption while creating a natural barrier to seal in moisture.
Ingredients:
Sweet Almond Oil, Coconut Oil, Jojoba Oil, Sunflower Oil, Avocado Oil, Vitamin E, Herbal Blend, Essential Oils & Fragrance.
---
On average, all orders ship within 3-10 Business days (Monday - Friday). Once shipped, you will receive an email with your tracking number.