100,000+
Trusted & Loyal Customers
Shop Our Best Selling Products
TOP RATED
View all
Sold out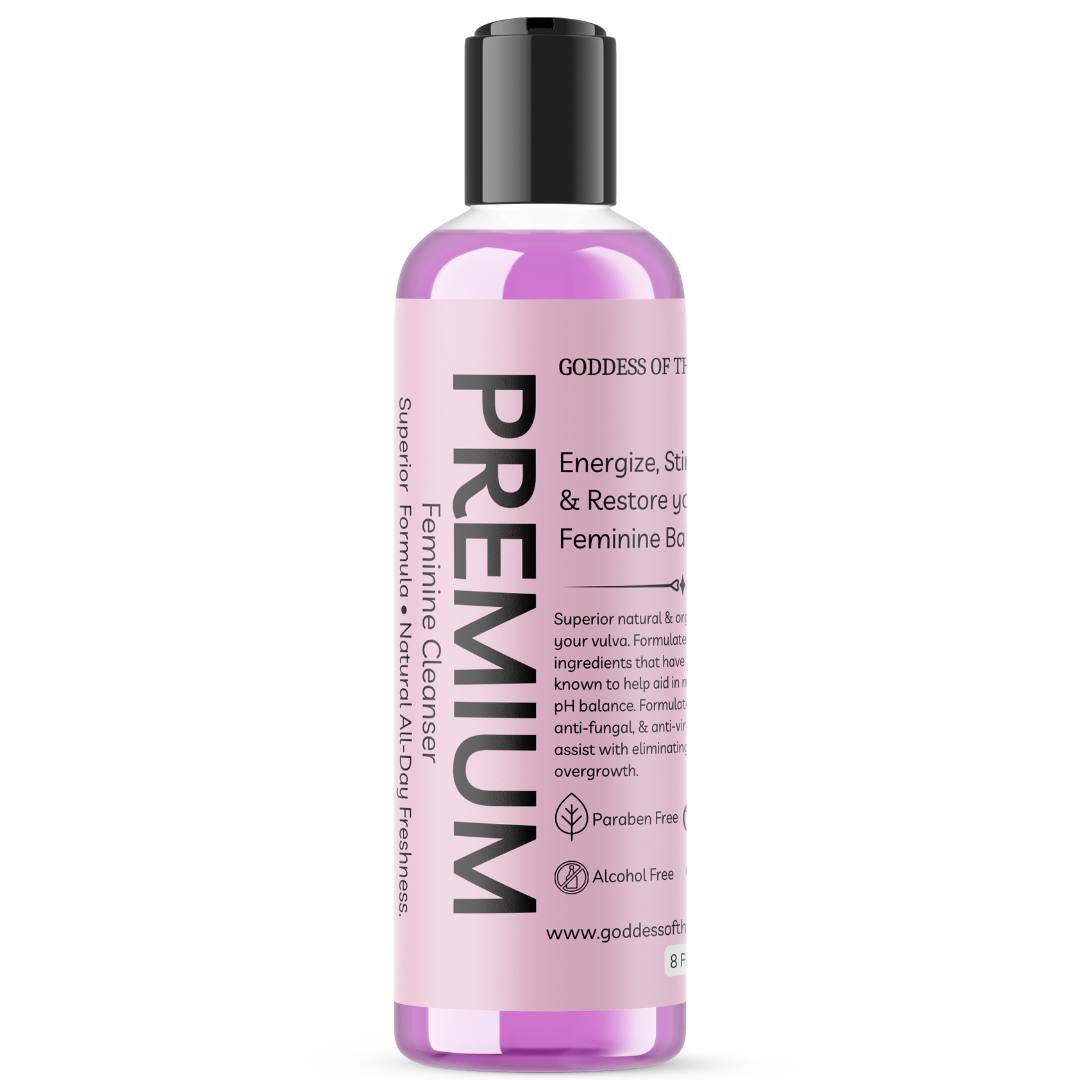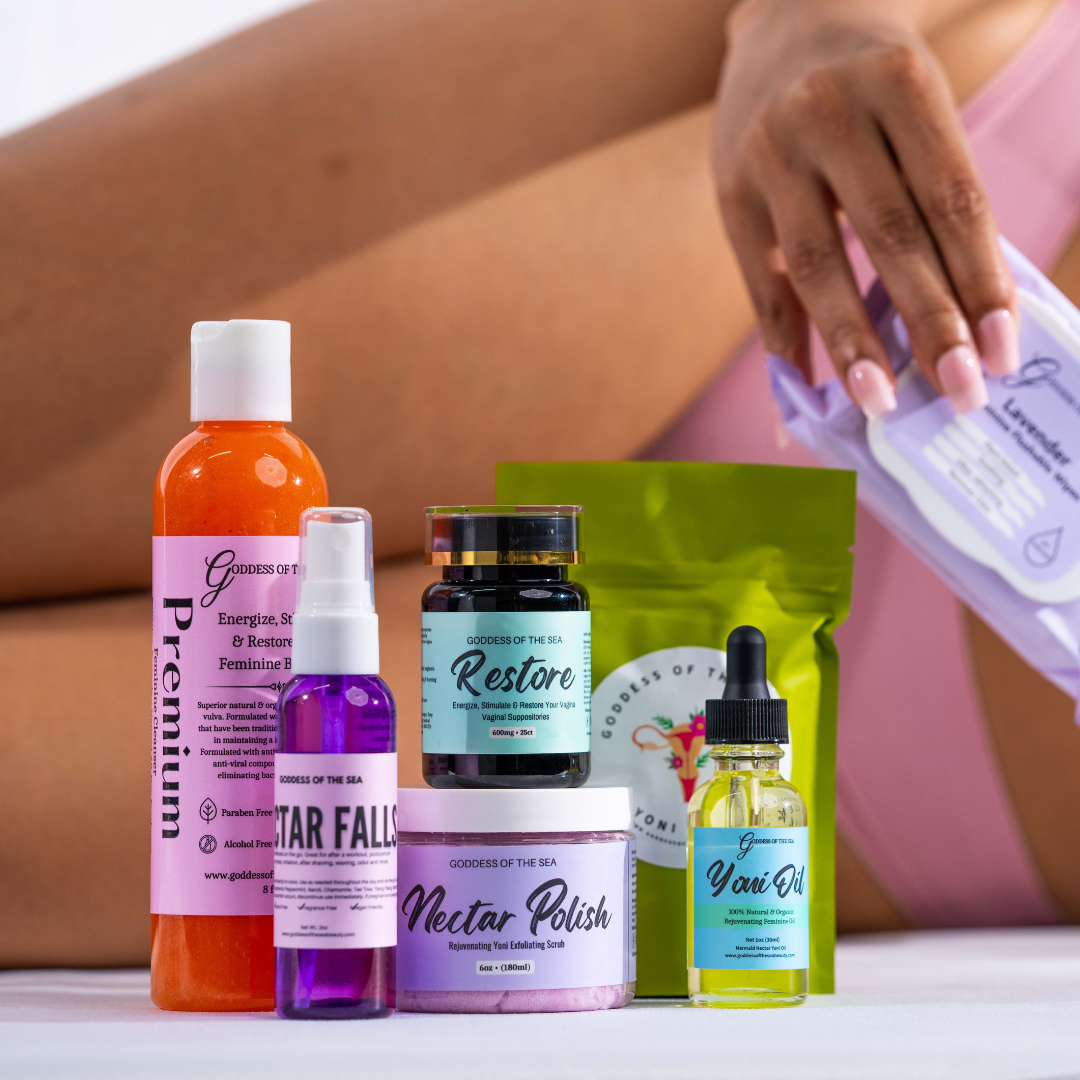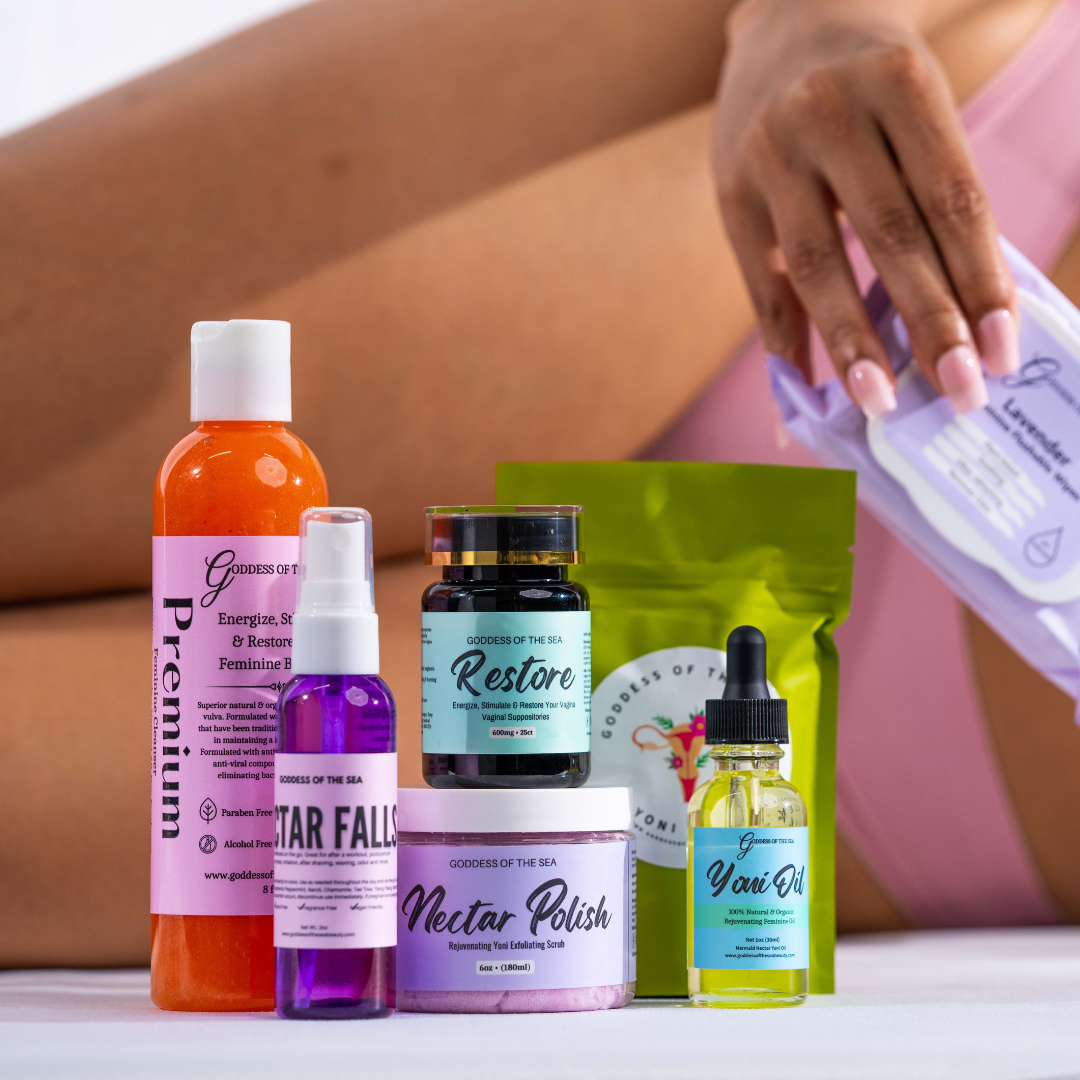 NEED HELP CHOOSING THE RIGHT PRODUCTS?
Take our feminine hygiene quiz to find your perfect routine. It's only 4 questions and will take less than a minute, so let's get started!
Find My Routine
100%
MADE WITH NATURAL INGREDIENTS
WELCOME TO GODDESS OF THE SEA! We are a premium luxury brand that focuses on providing natural feminine & skincare products which are meant to restore comfort, wellbeing and your confidence without compromising your safety. We specialize in feminine hygiene products that Energize, Stimulate & Restore Your Feminine Balance ®. In simple terms - YOUR VAGINA DESERVES THIS!
SHOP ALL PRODUCTS
This has been my first purchase!! My daughter introduced me to the Yoni bar and so far I love it!! And the smell is just amazing!!!!
It was mind blowing! I felt like my lady parts were kissing a peppermint patty! Nice and refreshing!
FAQ
Our customer support is available Monday to Friday: 9am-4:30pm EST.
Average answer time: 24h
Due to our high demand, products are only available during scheduled restocks. Restock dates and times are emailed to all subscribers. Be sure to subscribe to our website to be notified first and get VIP access.
How long will it take to get my orders?

Products are made and packaged by hand with quality natural ingredients. We aim for perfection when creating our products. All orders require on average 3-10 Business days (Monday - Friday) processing before shipping.
What is the best way to contact you?
Our customer support is available Monday to Friday: 9am-4:30pm EST.
Average answer time: 24h