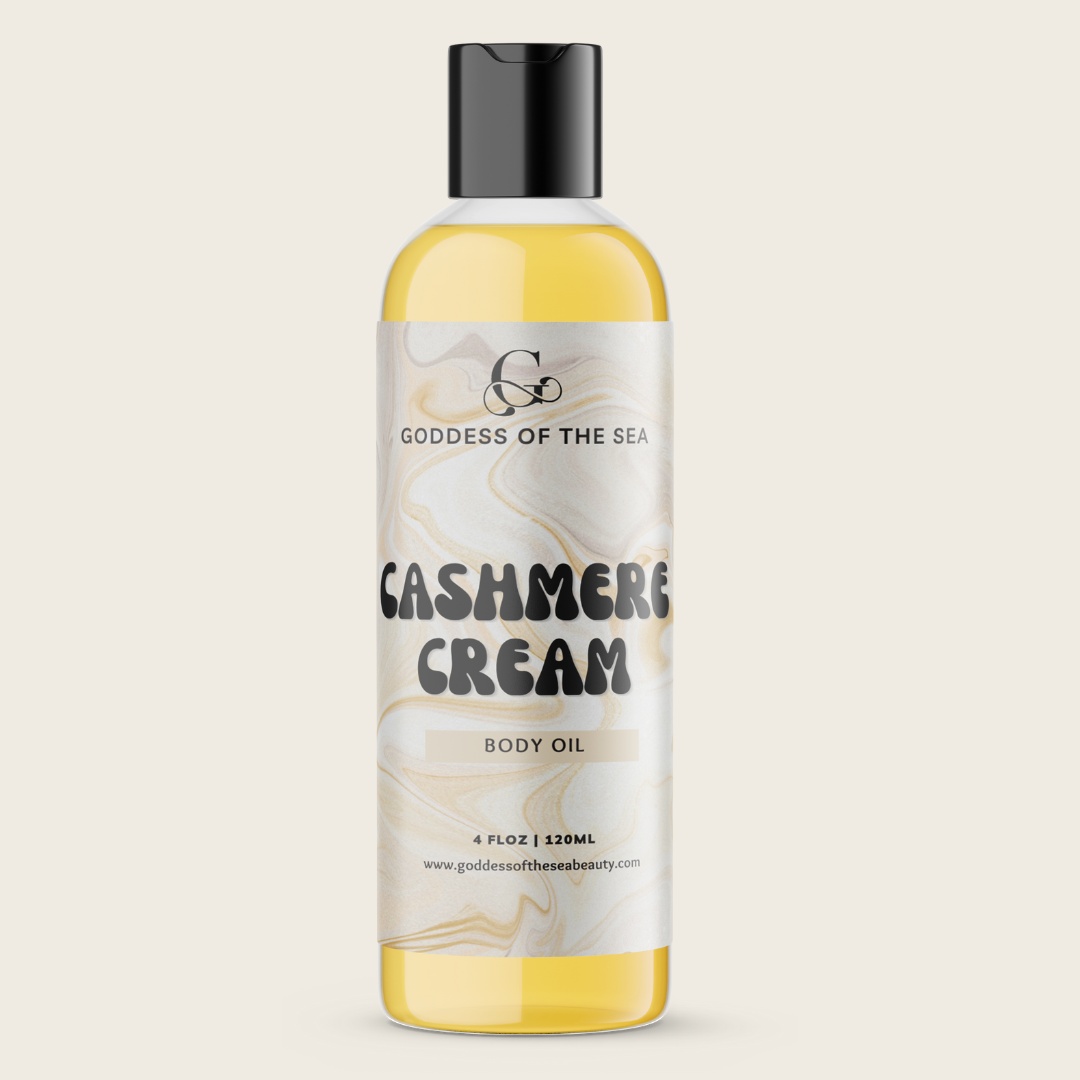 Cashmere Cream Body Oil
Elevate your self-care routine with our Cashmere Cream Body Oil, a harmonious blend of blueberry, white freesia, wild grape, pomegranate, lily, magnolia, green vines, cashmere, and violet fragrances. Immerse yourself in the luxurious symphony of scents as the velvety oil nourishes your skin, evoking a sense of opulence and tranquility. Indulge in a moment of sophistication and grace, as this exquisite body oil leaves your skin irresistibly smooth and delicately perfumed, making it truly hard to beat.
---
Sweet Almond Oil, Coconut Oil, Jojoba Oil, Sunflower Oil, Avocado Oil, Vitamin E, Herbal Blend, Essential Oils & Fragrance.
On average, all orders ship within 3-10 Business days (Monday - Friday). Once shipped, you will receive an email with your tracking number.