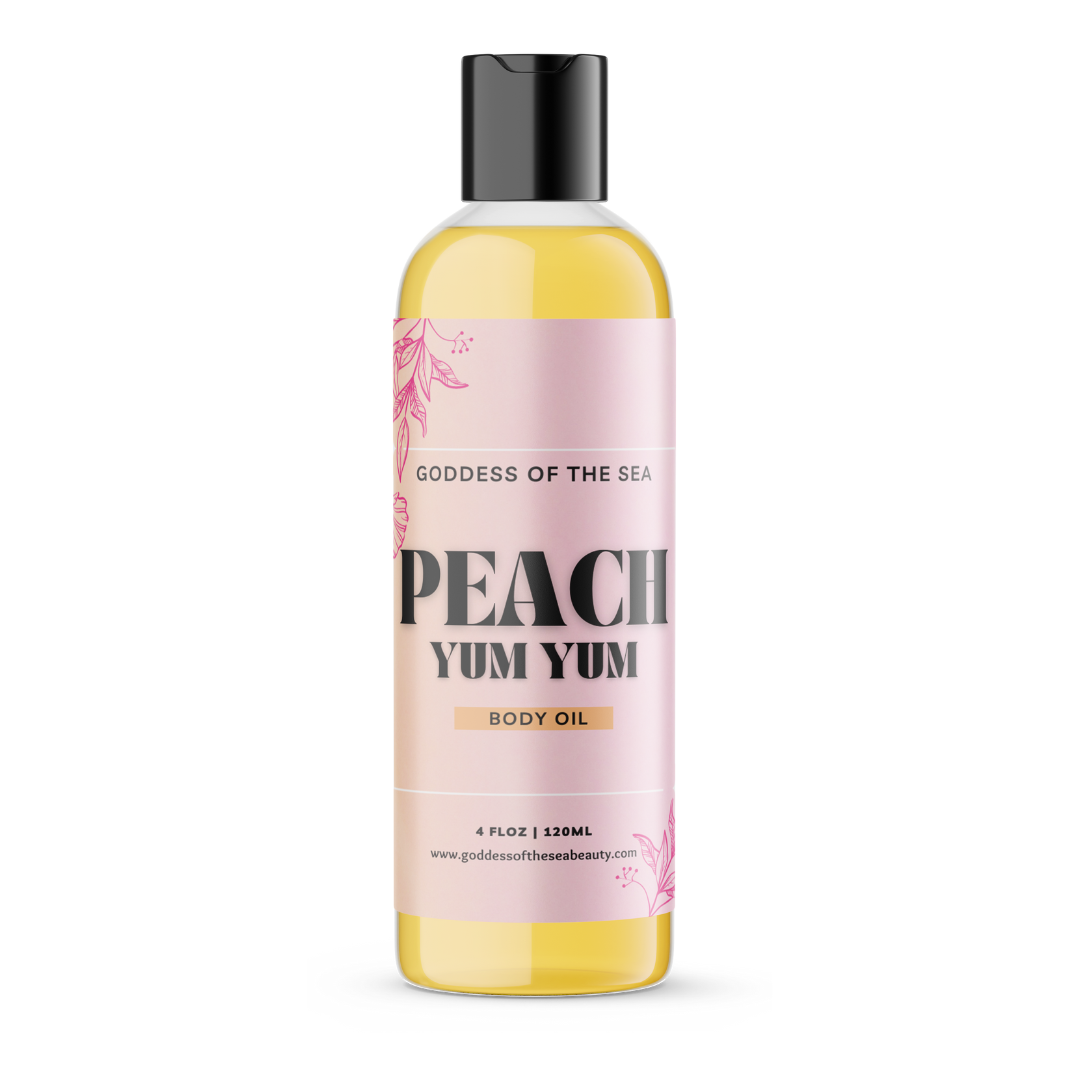 Peach Yum Yum Body Oil
Our Best Selling for 5 years in a row! The enticing fragrance of Peach Yum Yum captures the natural sweetness and vibrant aroma of freshly picked peaches. It evokes images of sun-kissed orchards and summer days, enveloping your senses in a burst of fruity delight. 
Introducing our exquisite Body Oil, a luxurious blend of nourishing oils and botanical extracts carefully curated to hydrate, rejuvenate, and pamper your skin. Envelop yourself in a velvety veil of moisture and indulge in the enchanting aromas that accompany this transformative experience.
At the heart of our Body Oil lies a harmonious fusion of Sweet Almond Oil, Coconut Oil, Jojoba Oil, Sunflower Oil, and Avocado Oil. These deeply moisturizing and nutrient-rich oils work in unison to provide intense hydration, leaving your skin feeling soft, supple, and radiant. The combination of these oils ensures a lightweight and non-greasy texture, allowing for quick absorption while creating a natural barrier to seal in moisture.
---
On average, all orders ship within 3-10 Business days (Monday - Friday). Once shipped, you will receive an email with your tracking number.