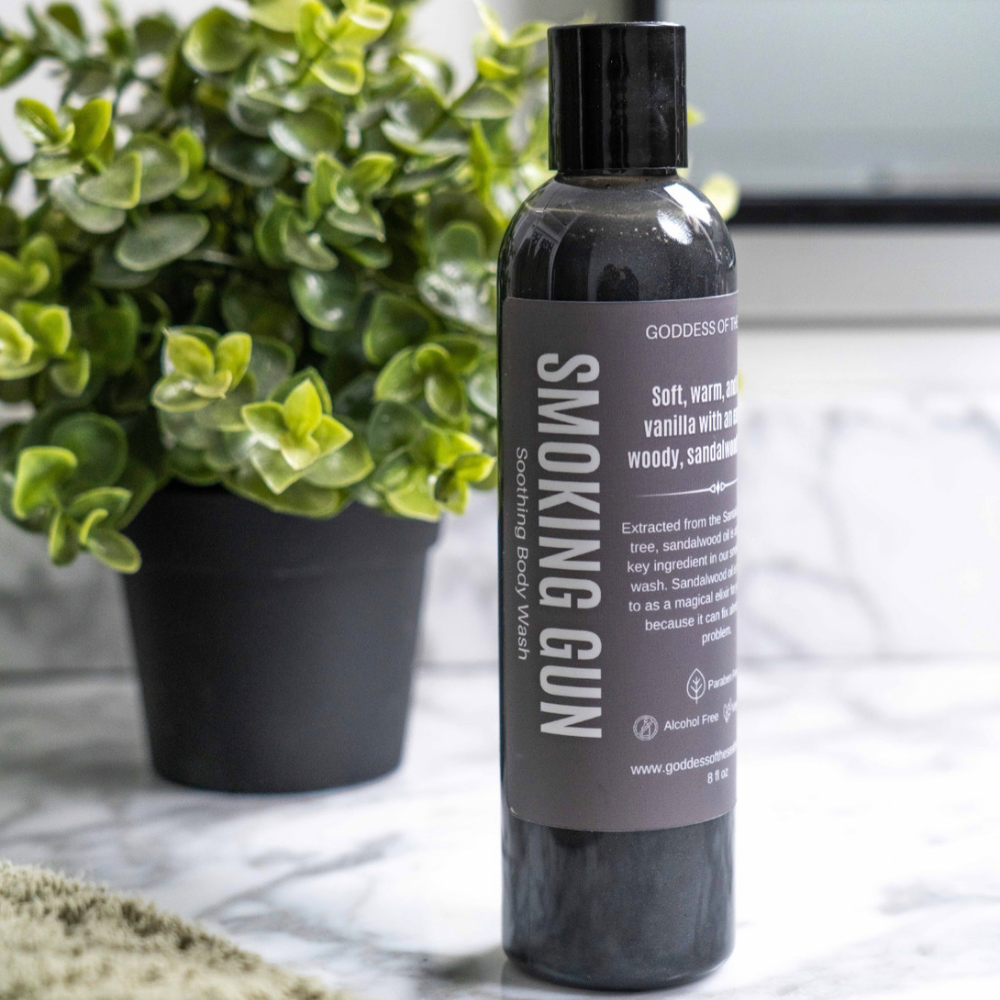 Smoking Gun Body Wash
Soft, warm, and lush vanilla with an earthy, woody, sandalwood musk.
Our Body Wash is formulated specifically for a luxury feel! It's smooth, gentle texture provides a deep and refreshing feel. Natural, Luxurious, Gentle, Moisturizing and non-drying wash for all skin types. Handcrafted with natural oils to soothe & hydrate skin
Extracted from the Santalum album tree, sandalwood oil is used as a key ingredient in our smoking gun wash. Sandalwood oil is referred to as a magical elixir for your skin because it can fix almost any problem.
It has antiseptic, antibacterial, anti fungal, anti-aging and astringent properties. With all of its magical properties, Sandalwood oil is known to help ease the symptoms of ache and itchy skin, acne, rashes, eczema, sunburn, dryness and more.
NOURISH, CLEANSE & MOISTURIZE 
While we created this wash for men, many of our mermaids enjoy it for themselves. It has a soft, warm, and lush vanilla scent mixed with an earthy, woody, sandalwood musk.
---
On average, all orders ship within 3-10 Business days (Monday - Friday). Once shipped, you will receive an email with your tracking number.