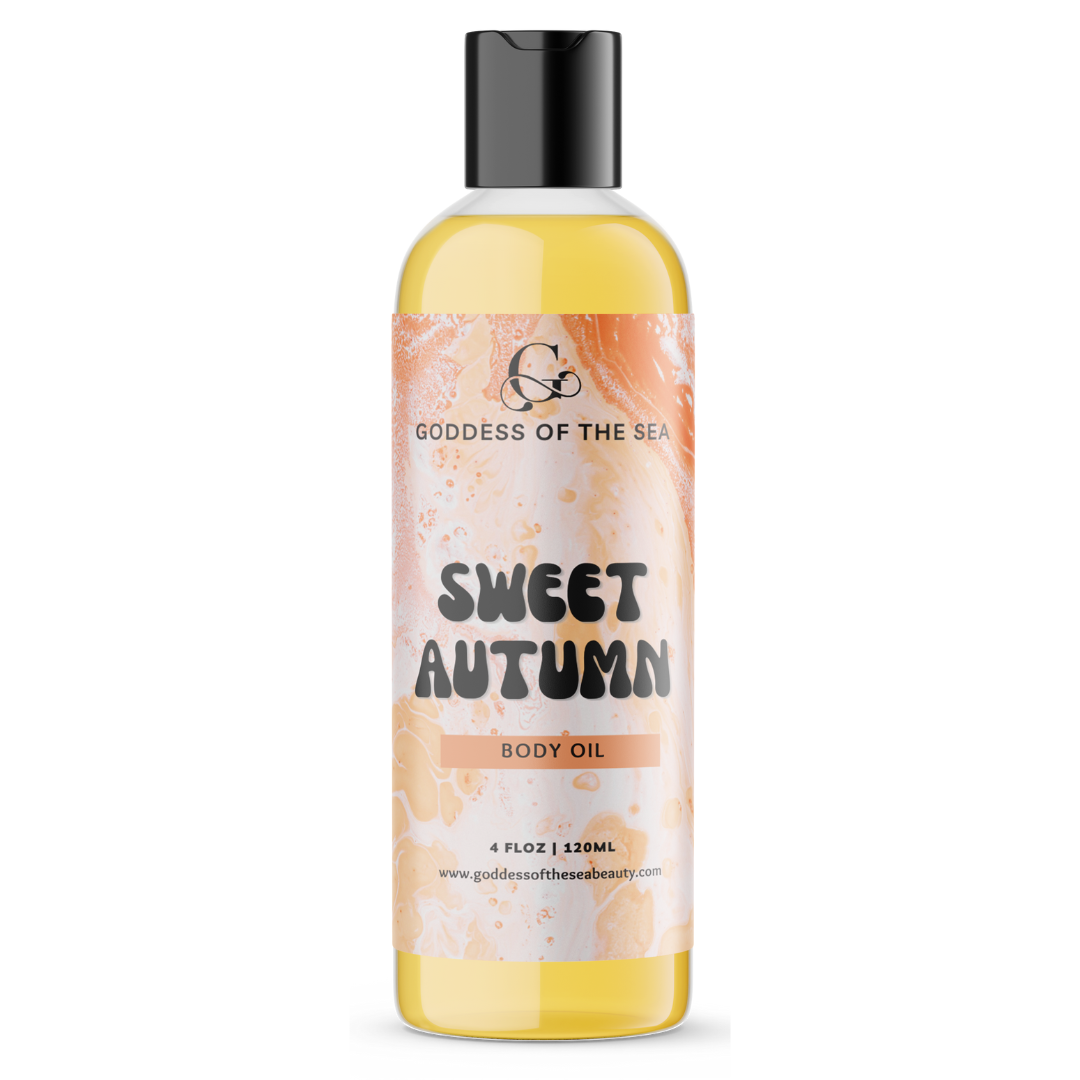 Sweet Autumn Body Oil
Introducing our Sweet Autumn Body Oil, a luxurious sensory treat that transports you to the heart of the season. Immerse yourself in the captivating blend of tart cranberries, succulent apples, and a touch of spice, where top notes of orange peel and sweet apple infuse a refreshing sweetness into the cranberry core. As you massage this nourishing oil into your skin, the subtle embrace of cinnamon, clove, and sugar delicately weaves all the elements together, enveloping you in a comforting and delectable aromatic experience that lingers throughout the day. Elevate your self-care routine with this enchanting body oil, as it captures the essence of autumn's finest fragrances while leaving your skin irresistibly smooth and beautifully scented.
---
On average, all orders ship within 3-10 Business days (Monday - Friday). Once shipped, you will receive an email with your tracking number.