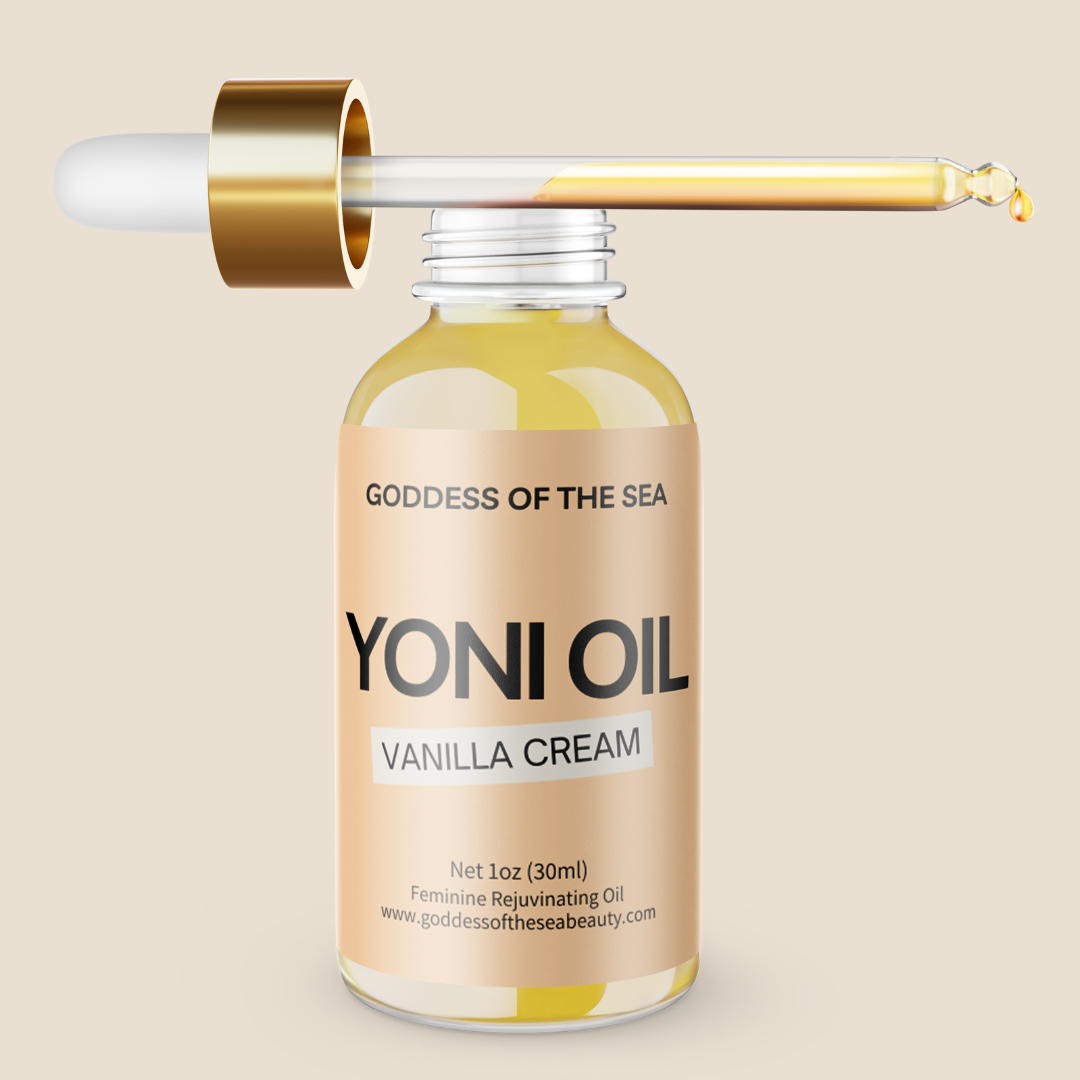 Vanilla Cream Yoni Oil
"Picture treating your partner to the delectable sensation of a vanilla buttercream slice of cake for dessert, only this time, it's a delightful surprise nestled between your thighs."
Get ready to smell and taste sweet, creamy, and warm – a truly sensual experience for your senses. Experience the ultimate in feminine care with our Vanilla-Infused Yoni Oil. Our specially crafted blend offers a luxurious solution to address vaginal dryness, odor, and discomfort. Indulge in the soothing power of vanilla as it balances your pH, combats unwanted bacteria, and keeps you feeling fresh all day. Elevate your self-care routine and rediscover confidence with our premium Yoni Oil – because you deserve the best for your intimate well-being."
---
On average, all orders ship within 3-10 Business days (Monday - Friday). Once shipped, you will receive an email with your tracking number.