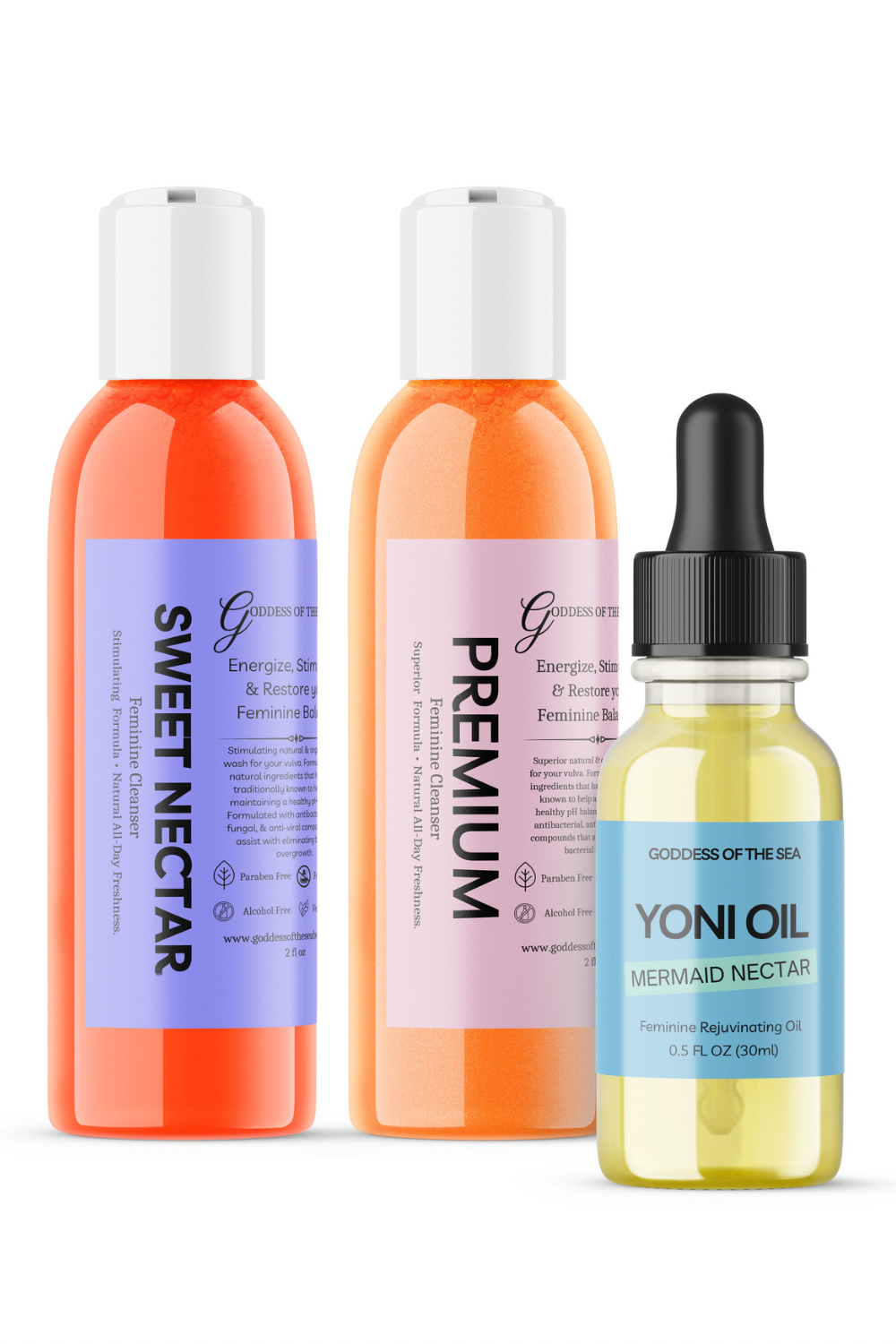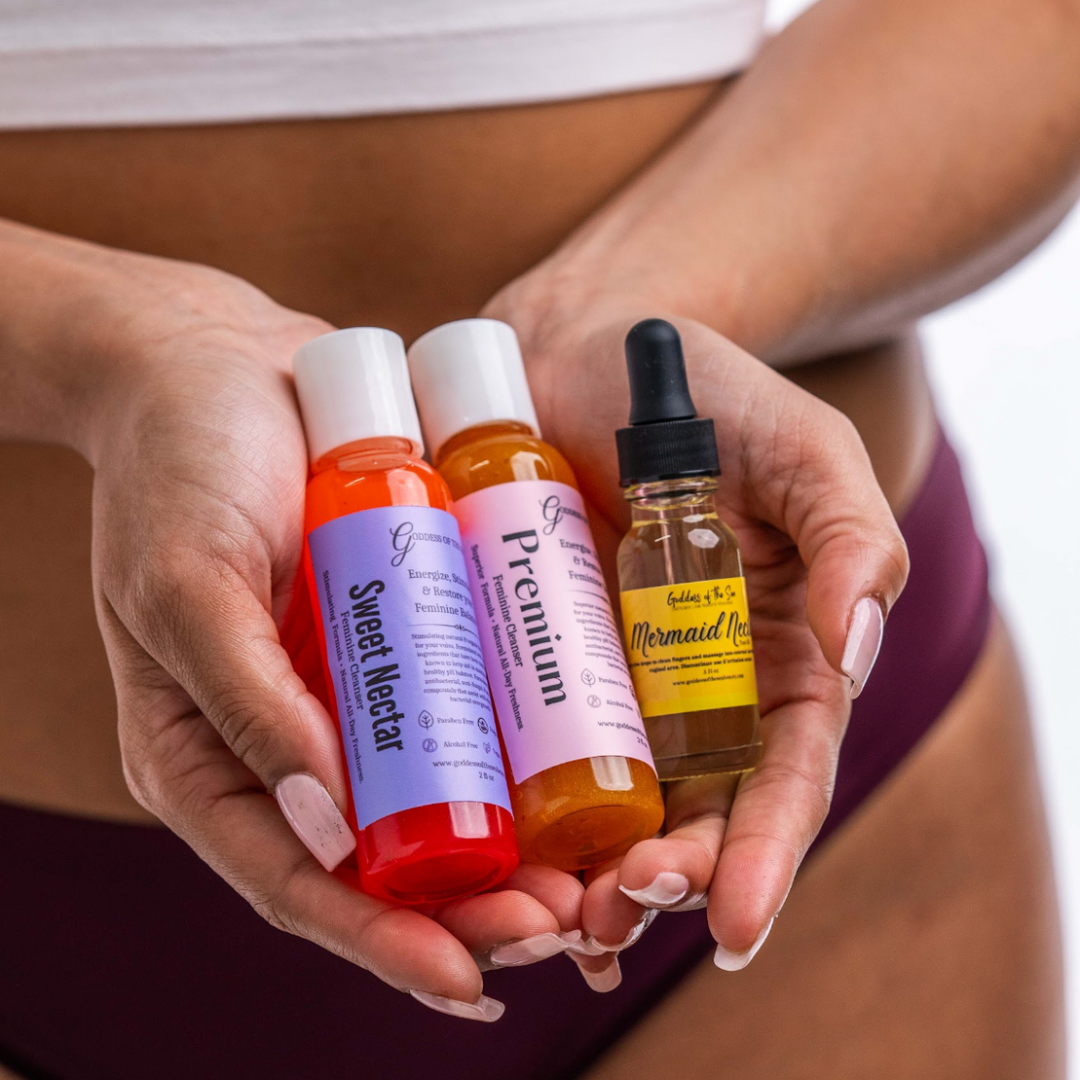 Yoni Wash & Yoni Oil Sample Bundle
Indulge your senses and restore feminine health with our Yoni Wash & Yoni Oil Sample Bundle. This luxurious bundle includes our best-selling 100% natural Yoni Feminine Cleanser and Sweet Nectar Feminine Cleanser, plus a half ounce of Mermaid Nectar Yoni Oil. The Premium Yoni Feminine Cleanser is a potent blend of nourishing ingredients that help maintain a healthy pH balance, reduce yeast, and neutralize odors. Sweet Nectar is enriched with Jasmine Essential Oil to create a sensual, soothing experience. Transform your self-care routine with our exclusive bundle.
---
Share some content to your customers about your products.
On average, all orders ship within 3-10 Business days (Monday - Friday). Once shipped, you will receive an email with your tracking number.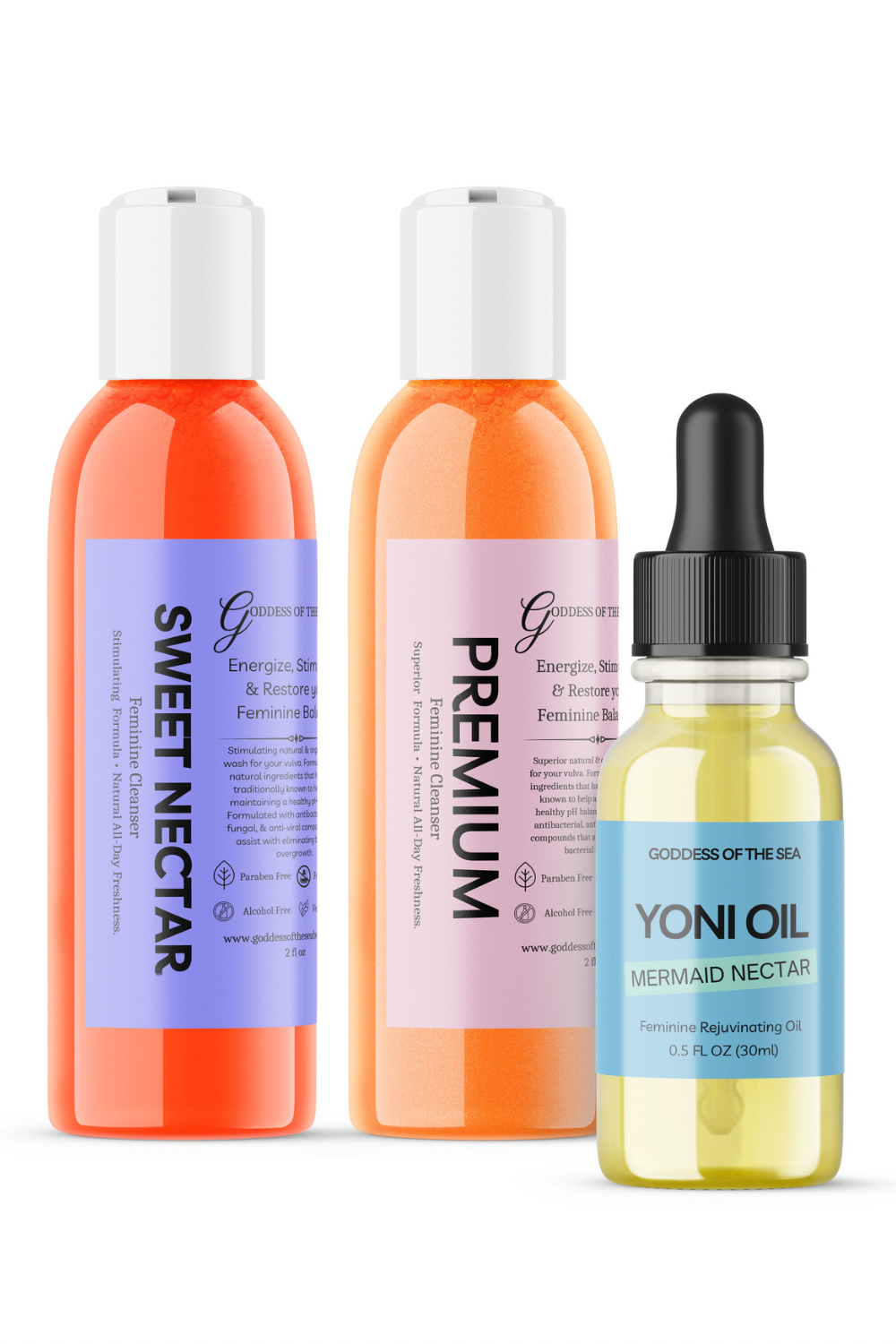 This product has no reviews yet.